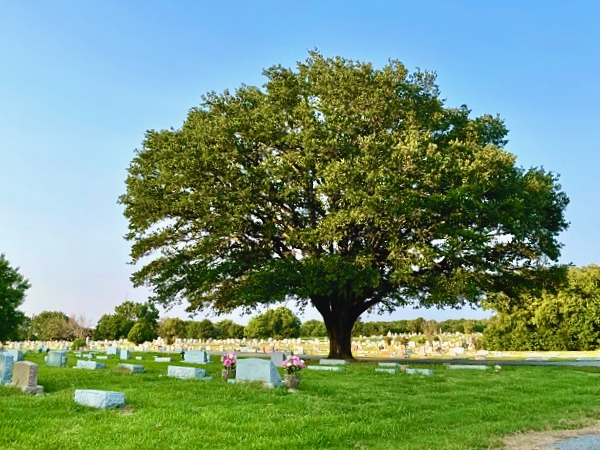 Willow Willow relies on the community for care and maintenance. Unlike many cemeteries, Willow Wild does not have a fixed income to cover routine costs. Your tax deductible donations to the Association are much needed and appreciated.
Cash or check contributions may be mailed to:
Willow Wild Cemetery Association
P.O. Box 159
Bonham, Texas 75418
When donating by mail, please include your name and address so that we may send a letter of acknowledgment and tax deduction information.
Donations via electronic banking
The above address is also valid for donations via online or mobile banking services, most of which offer the convenience of automatic monthly payments.
Or contribute online by clicking the 'Donate' button below.
PayPal provides a safe and secure connection, and your credit card information is not shared with the Association. You will receive a receipt directly from PayPal, and each donor receives a letter of acknowledgment from Willow Wild Cemetery Association with federal and state tax deduction information.
PayPal processes donations using your banking information or credit card. For those who prefer to allocate their contribution over a period of time, PayPal offers the convenience of recurring donations on a monthly basis.
Your donation is tax-deductible
Willow Wild Cemetery Association, Inc. is a nonprofit, tax-exempt organization under Section 501(c)(13) of the IRS Code, and is incorporated and registered in Texas. All donations are tax deductible to the extent allowed by law.
For more information, please call 903-583-3437 or email Willow Wild Info.